The Nehemiah Builders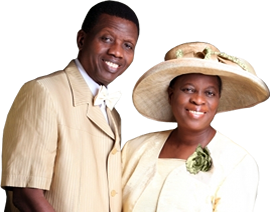 Men & Brethren

Calvary greetings in Jesus name. The bible says it is the glory of God to hide a thing, but it is an honor for the king to find it out. I want to say that it is the glory of God to have people among men that can hear God when HE speaks and it is an honor for a true son of God to hear and understand when God speaks. Brothers & Sisters if there is something I indeed covet it is to be able to hear from the Almighty God when HE speaks. However, I am still praying to reach that level and by the grace of God I will reach there too in Jesus name.
One thing I have noticed is that when God speak to our Daddy in the Lord Pastor E. A. Adeboye he will not rest until he carried out the word of God. Now I have seen this also that there are some among his spiritual children who like me don't hear directly from God but when God speak to Daddy GO and he reveal the mind of God to us, we like Daddy GO will not rest until the totality of the word of God are carried out.
This is the reason why THE NEHEMIAH BUILDERS have decided to come together to support  Daddy GO in his effort to build the New Auditorium where we planned to celebrate JESUS during the next convention in 2014 and we have agreed to work towards achieving it as planned to the glory of the Almighty God. The New Auditorium is a challenge thrown at us by the builder of the Universe Himself and we can foresee a New Temple been built for the Lord on a gentile ground called Nigeria. For this to have happened in our time the generation to come will call us blessed for giving the world another temple where the Lord our God will be worshipped in spirit and in truth.